Unlike a unilateral will, a prenup is a bilateral agreement crafted between two people. Ideally, a prenup will be drafted in alignment with the corresponding will. However, in situations in which the two documents are in direct contradiction with one another, courts tend to prioritize the prenup over the will as long as the former document was negotiated fairly between the two involved parties.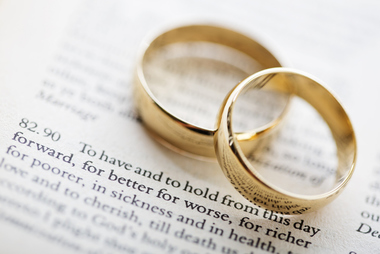 A prenup can enhance an estate plan. For instance, it can protect the financial interests of children from prior marriages, keep family money safe or ensure that an inheritance is not taken away from the original beneficiary. It may also be appropriate when both spouses are financially independent.
These instruments are becoming increasingly popular for those who enter second marriages, marry later in life, enjoy financial independence or amass substantial assets prior to getting married. Prenups can also provide people with reassurance when a significant age difference is at play between spouses or one party has a massive amount of debt, such as college loans, prior to the marriage.
What prenups can and cannot do
Although a prenup cannot serve as a replacement for a will, a prenup can spell out the minimum standards and waive certain inheritance rights. Spouses can agree to provide for one another as generously as they choose, which can end up being an extra layer of protection that transcends the basic, elective legal entitlements.
A flexible prenup can also include an adjusting formula. For instance, it can tie a share of the inheritance to the actual duration of the marriage, which is known as an escalator clause.
Spousal rights vary among states, but they usually comprise one-half to one-third of the estate. A bereaved spouse may also be able to claim other allowances, potentially including the following:
Homestead: A right to remain in the marital home.
Personal property: A right to items such as housewares and furniture.
A prenup enables a spouse to decline either some or all of these rights. Frequently, after one spouse dies, the living spouse is allowed to stay rent free in the marital home for the rest of his or her life. Conversely, a prenup may instead specify that the surviving spouse cannot receive a share of the family business. It is all relative.
But there are limits to what a prenup can achieve. It is normally confined to assets and property rather than details such as child custody or support. Prenups must be in writing as well, seeing as how verbal promises do not qualify. Many prenups have been challenged in court as an indication of certain boundaries, such as:
Attorney conflict of interest: if sharing the same attorney prompts favoritism.
Fraud or a misrepresentation of assets.
Unconscionable or inequitable behavior.
Coercion or duress, though a threat to call off the marriage does not count.
Clarifying who owns what
Parties who are considering a prenup must disclose the full extent of their assets to one another. At the very least, they must waive disclosure. Describing exactly who owns each asset is helpful in terms of preventing marital conflicts or family discord over the estate. A prenup can expressly state that an asset is separately, not jointly, owned, even in reference to the couple's home itself.
Normally, assets that were acquired before the marriage are classified as separate, and they can be willed to anyone. However, in community property states, shared marital property is almost always divided equally between spouses, though a prenup would allow couples to bypass the community property division.
Spouses should ensure that they do not inadvertently convert a separate asset to a joint asset. For example, someone might transfer the title of a separately owned house to a spouse or transfer funds into a joint bank account. Even adding a spouse to a checking account for the sake of facilitating a credit card can create joint implications.
Many fear that a prenup might birth feelings of mistrust. Instead, think of it as marriage insurance. No one buys life insurance expecting to die prematurely or auto insurance counting on a car accident to happen soon. Likewise, a prenup offers peace of mind, honest knowledge of each other's finances and the assurance of fewer estate conflicts over money.
If you think you might benefit from such an arrangement, discuss your individual circumstances with your attorney today.